iCloud, iCloud, iCloud, cam la asta se gandesc acum multi dintre americanii care asteapta de la Apple un nou serviciu de streaming online ce va "rupe gura targului" si va face uitate tentativele celor de la Google si Amazon. Stim aproape sigur ca el va fi prezentat la WWDC 2011, dar oare cum va functiona, ce interfata va avea? Cei de la AppleInsider au dat peste un brevet de inventie care descrie in parte modul in care va functiona noul serviciu al celor de la Apple. Interfata o aveti mai sus insa ceea ce trebuie observat este optiunea de a sincroniza partial muzica online. Practic Apple vrea sa faca un sistem care va sincroniza anumite bucatele din melodii pe terminalele noastre si restul online. Aceasta metoda ar asigura o fluenta a redarii melodiei pentru ca practic perioada de descarcare si bufferind se reduc substantial si melodiile ruleaza fara intrerupere pe terminale.
"When the electronic device is unaware of the next media item to play back, the electronic device can require undesired pauses between media items," the application reads. "Similarly, when a user skips to a different media item for playback, the electronic device can require a long pause during which no media item is played back as the new media item is streamed to the device."
Desigur ca nu se mai poate numi streaming online ceea ce descrie acest brevet de inventie insa pe de alta parte nici n e sigur ca Apple va implementa asa ceva. Teoria in sine ar asigura o experienta cat se poate de placuta pentru utilizatori care vor avea totusi spatiu ocupat pe terminale cu muzica pe care ar fi trebuit sa o asculte exclusiv online. Cache-ul din terminal ar trebui sa faca experienta mai placuta insa intreaga idee de streaming online "se duce pe apa sambetei". Ce parere aveti, ati utiliza un asemenea sistem?
View the original article here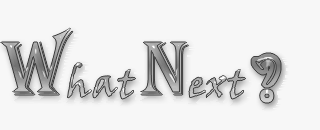 ---