Puffin Web Browser este, din punctul meu de vedere, cel mai bun browser pentru vizionat site-uri web in format flash de pe un iDevice. Am facut o mica demonstratie video aplicatiei acum cateva luni si din fericire intre timp lucrurile s-au schimbat in bine, mai exact dezvoltatorii aplicatii au reusit sa imbunatateasca semnificativ performantele browserului. Daca pana de curand navigarea pe un site web cu continut flash era anevoioasa insa incepand de astazi putem naviga pe pagini cu o mult mai mare lejeritate multumita unor schimbari implementate de dezvoltatori.
      Noua versiune a aplicatiei contine imbunatatiri semnificative ale procesului de zoom si scroll in interiorul paginilor, dezvoltatorii aducand aplicatia Puffin cu un pas mai aproape de normalitate. Dezvoltatorii au implementat totodata si un modul care permite utilizatorilor sa faca "seek" in timpul vizionarii unui clip video, adica permite utilizatorilor sa modifice pozitia slider-ului si implicit partea filmului pe care o vizioneaza. Aceasta noua functie este experimentala si nu poate fi utilizata pe orice website deocamdata. Puffin ramane in continuare disponibil la pretul de 0.79€ si eu il recomand drept cea mai buna metoda de a viziona continutul flash al site-urilor web.
Descriere: Puffin Web Browser is a fast browser to view the full version of websites and enjoy millions of videos on your iPad,
iPhone
and iPod touch.
** #1 paid app for iPad in Japan**
** #1 paid Utility app for iP…
Dimensiunea aplicatiei este: 16.6 Mb
View the original article here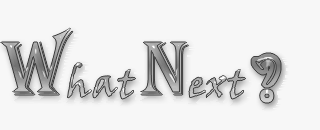 ---