Astazi Dev Team a lansat versiunea beta 7 a redsn0w 0.9.8 pentru a rezolva problemele de incompatibilitatea generate de o schimbarea facuta de Apple in firmware-ul pentru iPad. Se pare ca Apple a modificat versiunea de firmware iOS 5 beta 6 pentru iPad fara a modifica si build-ul acesteia iar redsn0w devenise incompatibil in urma acestei modificari. Noua versiune a programului aduce compatibilitate si cu iOS 4.3.5/4.2.10(pentru iPhone 4 CDMA) deci vom putea face tethered jailbreak chiar si pe acele versiuni folosind un ipsw pentru iOS 4.3.5.  Aceasta noua versiune este compatibila atat cu noua cat si cu vechea versiune a iOS 5 beta 6 pentru iPad deci puteti utiliza oricare ipsw aveti salvat in calculator.
 Apple updated the iPad1 iOS5b6 IPSW without changing its version number or filename, so we're releasing redsn0w 0.9.8b7 to handle both the original and changed IPSW.  We've also added explicit support for a tethered 4.3.5/4.2.10 jailbreak (instead of pointing at the 4.3.5/4.2.9 IPSWs) and fixed a 4.2.10 problem.
       redsn0w 0.9.8 beta 7 poate fi descarcat de aici : Windows, Mac OS X. Tutorial de jailbreak pentru iOS 5 beta 6 aveti aici.
View the original article here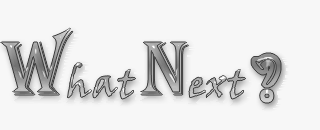 ---