Steve Wozniak este unul dintre co-fondatorii Apple insa din pacate de mai bine de 14 ani el a parasit compania la care a cunoscut faima si pe care a ajutat-o sa se dezvolte atat de mult in anii '80. Desi oficial nu este angajat al Apple, Steve Wozniak primeste in continuare un salariu de la companie in baza titlului de co-fondator si in viitor s-ar putea sa il vedem revenit la compania sa "de suflet". Aflat la o conferinta in Marea Britanie, Steve Wozniak a declarat ca s-ar gandi serios la o reintoarcere in cadrul Apple insa totul depinde desigur de o invitatie primita din partea conducerii companiei din Cupertino.
"I'd consider it, yeah," the 60-year-old computer engineer said in an interview, when asked whether he would play a more active role if asked. There's just an awful lot I know about Apple products and competing products that has some relevance, some meaning. They're my own feelings, though. My thinking is that Apple could be more open and not lose sales," said Wozniak, but added: "I'm sure they're making the right decisions for the right reasons for Apple.
      O reintoarcere a lui Wozniak in cadrul Aplpe ar aduce un suflu nou, ar aduce poate o posibila "deschidere" a companiei catre utilizatori, lucru pe care Steve crede ca Apple trebuie sa il faca si care cel mai probabil nu i-ar afecta vanzarile. Wozniak este desigur un fan al produselor fabricate de catre Apple insa din pacate nu a fost implicat activ in dezvoltarea acestora dar poate in viitor lucrurile se vor schimba. Desi e greu de crezut ca Apple ar putea deveni mai deschisa catre utilizatori si ar putea oferi mai multe functii, asa cum cerea Wozniak in trecut, insa in viitor orice este posibil.
View the original article here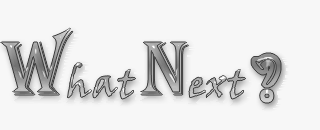 ---