Saptamana aceasta Dreamboard a fost actualizata, noua versiune aducand mai multe probleme decat rezolvari pentru cele existente. Aplicatia a fost actualizata din nou, de data aceasta cu rezolvari pentru problemele creeate plus pentru altele deja existente in platforma. Din pacate aplicatia nu mai este gratuita de cateva zile, dezvoltatorul ei preferand sa ceara suma de 2.99$ pentru posibilitatea de a instala aplicatia, lucru care ar putea reprezenta o mare greseala. Daca ati testat platforma atunci stiti cat de greu se misca, cate buguri are si cat de putine teme exista pentru ea. 2.99$ nu este o suma mare insa pentru multi reprezinta un motiv foarte bun de a nu mai instala aplicatia.
Iata ce rezolva ultima versiune a Dreamboard :
Fixed the problem of missing similink;Fixed the issue of permits (which prevents you from saving the settings for the weather);Fixed the problem that caused a restart in Safe Mode the device if you click on an icon missing in the default layout;Fixed Endroid theme problem.
View the original article here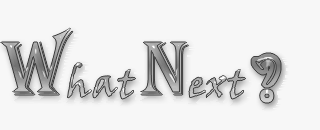 ---