Comments trolls? Well, your don't have an iPhone | boio.ro .broken_link, a.broken_link {text-decoration: line-through;}
homeaboutpolitica de comentariiConcurs Ai un pont? boio.ro - techvolution« Android: Open, dar interzis developerilor
24 Martie 2011
Comments trolls? Well, your don't have an iPhoneArticol scris de
Adrian BoiogluComentezi?
Apple are o noua reclama din seria "If you don't have an iPhone". De data asta e prezentat Game Center.
Partea mai interesanta este ca angajatul Apple care a postat reclama pe contul oficial de pe Youtube a uitat sa inchida comentariile, asa cum face Apple de obicei. Si uite asa au inceput sa apara trollii (citeva sute de comentarii in mai putin de o ora)
Tags:
apple, iPhoneShare / Subscribe: Aboneaza-te la RSS Twitter Facebook
Related posts:
Blue Danube si iPhone 4disqus – comments for a better blogiPhone hits the Facebook targetyahoo inchide pravalia?internet comod cu iPhone Adauga valoare acestui post
Nu ai gravatar?
Adresa de email nu este valida. Comentariul nu va fi publicat. De ce?Notify me of followup comments via e-mail Anuleaza raspunsul
Apar doar comentariile care respecta citeva Reguli de bun simt. | RSS Comentarii
boio.ro este un blog de Adrian Boioglu
Adrian este Entertainment Tech la CCL Miami, Florida.
"Sunt jurnalist. In zece ani am trecut prin TV, Radio, Ziare si Agentii de Presa."
Afla mai multe despre Adrian BoiogluIntra in contacttrimite-mi un emailaboneaza-te la RSSYahoo! Messengerurmareste-ma pe twitterurmareste-ma pe facebookvezi filmele mele pe youtube TWITTERLoading... CELE MAI COMENTATE(6542)iPhone Romania - suport tehnic(533)Mac OS X si MacBook/Pro - Suport Tehnic(365)traian basescu blog(310)Tutorial: deblocheaza iPhone 3G/3GS cu iOS 4.2.1(306)iPhone tutorial - cele mai bune/folositoare aplicatii(299)video tutorial: cum sa faci upgrade la 1.1.3 si sa deblochezi iPhone GRATIS(235)tutorial: cum sa instalezi pe iPhone aplicatii crack-uite .ipa(208)tutorial: deblocheaza iPhone 1.1.4 GRATIS(197)ultrasn0w - deblocheaza iPhone 3G cu firmware 3.0(180)Tutorial: cum sa jailbreakuiesti orice iPhone 3.1.2 cu blackra1n POSTURI RECENTEComments trolls? Well, your don't have an iPhoneAndroid: Open, dar interzis developerilorCity of Secrets HD – pregateste-te sa fii cuceritBertrand Serlet a plecat de la AppleRepara Firefox 4"Apple said YES"iPad 2 – prima impresieFirefox 48 aplicatii pentru Mac mai bune decit cele facute de AppleBiblioteca intra in 2011 COMENTARII RECENTEkeops11: av out +un tweak din cydia=mirroring on tvkeops11: mie imi face mirroring (asa cum spui tu-cu toate cele) folosind AV OUT + un tweak din cydiaadrian boioglu: @Cristi: Foloseste cu incredere boio.ro Jailbreak Wizard de pe Pagina de Suport Tehnic pentru iPhone.Cristi: Am un iPhone 4 versiunea 4.2.1, baseband 03.10.01, pot face unlock? Telefonul este adus din Franta. Mersi.adrian boioglu: @Mihai: Foloseste cu incredere boio.ro Jailbreak Wizard de pe Pagina de Suport Tehnic pentru iPhone....Paginihomeconcursaboutpolitica de comentariiSocialTwitterFacebookYoutubeEmailRSSTag Cloudandroidappleblogbloggeri - jurnalistiblogosferaboio.robranding de taracitatecititoriconcursd-ale bloguluid-ale guriifirefoxgmailgoogleiPadiPhoneis it just me?jucariila drumMBPmediamicrosoftmuzicapoliticatwittervideoviralwindowswordpressStaicu Ionut boio.ro © 2006 - 2011. Toate drepturile rezervate.
View the original article here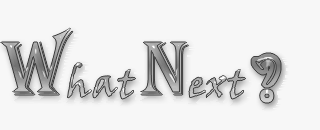 ---