Datele acestea se pot schimba in ORICE moment, politica Apple le permite developerilor sa schimbe statusul aplicatiilor oricand doresc asa ca verificati in AppStore daca datele de aici corespund cu cele de acolo. Modificarile acestea sunt in general valabile pentru scurt timp asa ca fiti vigilenti!
Descriere: LAUNCH SALE: now for a very limited time get the game for free to celebrate the upcoming launch of the iPad version. Don't forget to tell your friends!.

The lone robotic space traveler is stranded in Plan…

Dimensiunea aplicatiei este: 52.9 MbDescriere: Store any files on your device. Use a USB cable to copy your files over to the FlashDrive 8GB.

Store and view Microsoft Office files, PDF files, iLife & iWork files, images. Or Store and play any movie…
Dimensiunea aplicatiei este: 3.9 MbDescriere: Classic gameplay! Move the paddle from left to right to bounce the ball into the squares. The more squares you smash, the more points you get!
play through 4 difficulties over 40 levels! guaranteed to ke…Dimensiunea aplicatiei este: 41.5 MbDescriere: Rating: 9/10
APPLE FEATURED GAME.

Rock To Hockey is an exciting Air Hockey style game, immersed in a pure Rock & Roll ambience.

More than 120.000 downloads.

Choose one of many Mallets and get in a…

Dimensiunea aplicatiei este: 28.4 MbDescriere: ***Download the FreeAppADay Store App and wish for more top rated paid apps like Ready Action! to become FREE for a day!***

# Congrats! 'New and Noteworthy' Chosen(Feb.:) #
<<<<< Reviews >>>>>
"Overall, Ready Action is a great platform game, and offers …

Dimensiunea aplicatiei este: 68.3 MbDescriere: COGS IS NOW FREE TO CELEBRATE THE RELEASE OF COGS FOR THE MAC APP STORE!!! Cogs is a ground-breaking puzzle game where players build increasingly complex machines using sliding tiles in 2D and 3D environments. The basic app comes with 10 puzzles and thr…Dimensiunea aplicatiei este: 27.1 MbDescriere: "Monsters Love Gum is a fast paced rush -paduser
"Monsters love Gum "is the epitome of an iphone game. -appadvice

Everyone knows Monsters Love Gum right Dodge bombs, stuns and kamikaze pigeons.. yes, pi…

Dimensiunea aplicatiei este: 21.1 MbDescriere: Where is my car Where did I park Did we start at this block or the next Fortunately, there is an app to the rescue. It's called Car Ping. You can use Car Ping to save your current location and then later r…
Dimensiunea aplicatiei este: 0.6 MbDescriere:
Be sure to check out our other apps and games as well!

GameUtilities – 10 Games & 91 Utilities
Photo Strip Maker
Soccer Champ
Air Traffic Dash

Do you have the skills to defeat and destroy all the tanks and skull. Over 10 different maps and 30 lev…

Dimensiunea aplicatiei este: 11.7 MbDescriere: Do you find it frustrating not being able to use your iPhone to freely transfer files Would you like to be able to view your documents and pictures more easily Are there some files youd prefer to keep priv…Dimensiunea aplicatiei este: 7.1 MbDescriere: Feel visually! Photocopy

By using Bluetooth, send pictures / receives.
When received,display a visual effect.

=============================================
Caution:
-Please be sure to enable Bluetooth i…

Dimensiunea aplicatiei este: 2.4 Mb
Descriere: Relive this classic with PAC-MAN Lite, a FREE version of PAC-MANs first stage! Who can forget the countless hours and quarters spent avoiding pesky ghosts while chompin on dots and gobbling up the fruit fo… Dimensiunea aplicatiei este: 6.7 Mb
Descriere: Photagami is a lightweight photo application with several pre-made filters that have the ability to create a variety of effects. Use custom sliders to adjust brightness, color levels and contrast. Multip… Dimensiunea aplicatiei este: 1.0 Mb
Descriere: *** 100% OFF SALE! BE QUICK!
*** GET THE WHOLE SET OF NETWORK APPS FOR JUST 1$ AND SAVE $15!
Using Net Status you can get a fast glimpse of what is happening now with your hosts, routers and other network…
Dimensiunea aplicatiei este: 1.7 Mb
Descriere: Featured as "New and Noteworthy" in arcade games, Chick Rush is amazingly simple but extremely fun!
Chick Juju not only crosses the road, she must own it. Having escaped from chick-nappers, Juju can't w…
Dimensiunea aplicatiei este: 11.1 Mb
Descriere: Download The FreeAppADay Store App And Wish For More Top Rated Apps Like "Float Free" To Be Featured on FAAD!
4/5 AppSpy.com
4.5/5 AppSmile.com
4.5/5 CrazyMikesApps.com
Apple's New and Notewor…
Dimensiunea aplicatiei este: 15.9 Mb
Descriere: **Pretty Pet Salon now has a nifty Facebook Page! Check it out: www.facebook.com/PrettyPetSalon**
Get ready to run a Pretty Pet Salon! This cute and engaging game lets you be a pet salon owner and earn money in your shop. Get prepared to serve two celebr…
Dimensiunea aplicatiei este: 16.1 Mb
Descriere: In collaboration with OpenFeint's Free Game of the Day, Doodle Lab101 is Free for TODAY only. Download OpenFeints Game Channel App to get the Free Game of the Day everyday!
Mr Yin and Ms Yang is also FRE…
Dimensiunea aplicatiei este: 11.2 Mb
Descriere: One of the best apps in 2010!
Last day promotion! Price will rise to $1.99 tomorrow! Be quick!
Get it now while it keeps Cheap!!
—————————–
- Easy to use.
- HD photo for each animal….
Dimensiunea aplicatiei este: 2.3 Mb
Descriere: DNoteIt is tool designed to capture, edit, organize and share notes. It can help you gather material for your research paper, jot down ideas in a meeting and turn them into task list or just plan your next great trip.
DNoteIt is GTD (Getting Things Done)…
Dimensiunea aplicatiei este: 3.4 Mb
Descriere: If you like to sing, tap, dance, and play along to your favorite songs, then Lyric Legend is the ultimate music game for you. Choose a song, hit the orbs in time with the lyrics, and learn what your favorite artists have been singing all along. The game i… Dimensiunea aplicatiei este: 18.6 Mb
Descriere: Kombat Begins in 2011 As a prelude to the return of the Mortal Kombat game for Xbox 360 and PS3 in 2011, this app is a one stop shop for all things MK on your iPhone.
Features:
- Sound Clips of your fa…
Dimensiunea aplicatiei este: 3.2 Mb
Descriere: iDevice.ro este cea mai mare comunitate a utilizatorilor de iPhone/iPad si iPod Touch din Romania.
Aici veti gasi zilnic cele mai noi stiri, cele mai noi aplicatii disponibile gratuit sau la reducere plus…
Dimensiunea aplicatiei este: 0.4 Mb
View the original article here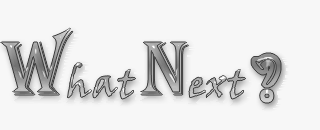 ---