Stim cu totii ca iPhone 4 are una dintre cele mai bune camere pentru smartphone-uri. Toate dispozitivele noi aparute pe piata dupa iPhone 4 au avut parte de review-uri in care camerele au fost comparate si de fiecare data iPhone 4 a demonstrat ca diferenta dintre o camera de 8 megapixeli si una de 5 megapixeli sta doar in marketing si mai putin in calitatea pozelor sau a clipurilor video. Cei de la New York Times marg pe acelasi principiu probabil din moment ce au dat unor jurnalisti terminale iPhone 4 cu care sa filmeze cand sunt pe teren. Dispozitivele au fost deja utilizate in cadrul unor reportaje si testele au mers destul de bine asa ca publicatia va da terminale unui numar mai mare de jurnalisti.
Speaking to Beet.TV, Editorial Director for Video and Television Ann Derry called the Apple iPhone 4 a "game changer" for mobile video shooting and uploading, confirming that reporter Andrew Ross Sorkin used the device during Davos. Videos have become prominent in the paper's website homepage, and the adoption of the iPhone as a portable camera will extend the staffers' capabilities of recording videos in almost real-time, as events happen.
Dispozitivele sunt folosite pe teren pentru a inregistra clipuri video ce mai apoi sunt transmise direct catre departamentul de stiri al ziarului folosind o aplicatie numita Aspera ce permite upload-ul fisierelor in cel mai simplu mod. iPhone 4 incepe incet incet sa devina atragator si pentru mediul jurnalistic unde calitatea si securitatea conteaza foarte mult. Sa speram ca in vara iPhone 5 va aduce o camera mai buna si ca Apple nu se va limita la a pastra hardware-ul actual pentru inca un an.
View the original article here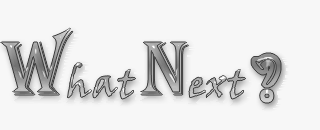 ---