In cursul noptii trecute Capcom a lansat noul Street Fighter IV Volt, o noua versiune a jocului Street Fighter care desigur ca aduce multe noutati. Aceasta versiune a jocului aduce 17 noi caractere indisponibile in versiunea initiala a aplicatiei(ex: Balrog, Vega, Cody), aduce un nou modul multiplayer care ne permite sa jucam contra prietenilor nostri prin Wi-Fi sau Bluetooth dar si multe miscari noi pentru toate caracterele. Cei de la Capcom sustin ca aceasta versiune a jocului functioneaza si pe iPad/iPad 2 desi aplicatia nu a fost conceputa in acest sens.
Iata intregul changeloc al jocului :
Seventeen playable characters including three never available on iOS before – Balrog, Vega and CodyBattle against friends via Bluetooth and for the first time via WiFi!Traditional "2D" Street Fighter gameplay perfected for the
iPhone
.Robust move sets including Unique Attacks, Special Moves, EX Moves, Super Combos and Ultra CombosFully customizable "Visual Pad" control system. Place the D-pad and buttons anywhere on the screen.Execute moves through multiple key combinations and shortcuts making the game accessible to casual players, while still challenging to hardcore fans.Unlock special avatar bonuses as you play V.S. matches via WiFi and Bluetooth
In ceea ce priveste pretul lucrurile sunt putin cam diferite. Doar astazi aplicatia este disponibila pentru 0.79€ iar pretul va creste zilnic pana va ajunge la valoarea de 6.99€, valoare la care va ramane pentru o perioada buna de timp. Iata cum se va modifica pretul :
30 iunie – 0.79€;1 iulie – 1,59€;2 iulie – 2,39€;3 iulie – 3,99€;4 iulie – 4,99€;5 iulie – 5,99€;6 iulie – 6,99€.Descriere: **FIGHT TIME SALES**
For limited time, we are offering Street Fighter IV VOLT -Battle Protocol-(Fixed price $6.99) for below price!!
"Starting" 2011/6/30 : $0.99
From 2011/7/1 00:00am GMT : $1.99
From 2011/7/2 00:00am GMT : $2.99
From 2011/7/3 00:00am GM…
Dimensiunea aplicatiei este: 382.0 Mb
View the original article here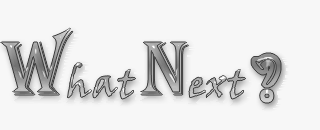 ---