Datele acestea se pot schimba in ORICE moment, politica Apple le permite developerilor sa schimbe statusul aplicatiilor oricand doresc asa ca verificati in AppStore daca datele de aici corespund cu cele de acolo. Modificarile acestea sunt in general valabile pentru scurt timp asa ca fiti vigilenti!
Descriere: **FREE ONLY FOR THE NEXT HOUR…THEN PRICE GOES BACK UP TO $10!***
Real Aquarium HD for Mac is quite possibly the most beautiful application available for the Mac platform. It's like having Discovery's "Planet Earth" right in front of you presented in a f…Dimensiunea aplicatiei este: 2136.1 MbDescriere: iPackr is a free yet powerful compressed archives manager.

Highlights:

- Compress 7z and zip archives
- Decompress 7z, zip, rar, gz and bz2 archives
- Superb speed benefited by 64-bit computing power
- Full support of international file names (espe…
Dimensiunea aplicatiei este: 3.5 MbDescriere: YoruFukurou (NightOwl) is a powerful native Twitter client for Mac OS X, designed for Twitter addicts.
Developer: @aki_null
User Interface Designer: @hydroxygenic

Features:

- Manage multiple Twitter accounts
- Create tabs from rules (user IDs, keywords …

Dimensiunea aplicatiei este: 2.4 MbDescriere: ********************************
For a limited time only, SpaceControl is available for free!
********************************
What is SpaceControl What does it do
SpaceControl is designed to be simple.
A text will appear in your menu bar showing the am…Dimensiunea aplicatiei este: 2.7 MbDescriere: ***** Free for a limited time only *****

————————————————–

Strategic War is a game of world domination.
You will have to establish your strategy and manage your armies in order to crush your enemies. You will need to org…

Dimensiunea aplicatiei este: 254.3 MbDescriere: Multidef is a utility app and service for looking up the definitions of multiple words at one time and displaying the cumulative results in a single, editable window which can be copied to the clipboard, saved to a file or printed.

The service works on a…
Dimensiunea aplicatiei este: 0.5 MbDescriere: Risk Probability calculates the victory probability for the board game Risk.

Current version supports the following rules modification:
- 3 Dices in Defense
- 2 Dices in Attack
- Stronghold in Defense
- Leaders in Attack and Defense…
Dimensiunea aplicatiei este: 0.8 Mb
Descriere: Our free iTunes song announcer. For when your Mac is on the other side of the room blasting out tunes in shuffle mode and suddenly an awesome song you haven't listened to in forever comes on. Oh shoot, what's this one, again Don't sweat it: if you have Sp…
Dimensiunea aplicatiei este: 0.3 MbDescriere: CursorCoordinates is a menu bar app that displays the coordinates of your mouse in the menu bar, and copies the coordinates to the clipboard and console via the hot key combo -Return.
You have the option to set the origin to the top-left, bottom-left, b…
Dimensiunea aplicatiei este: 0.2 MbDescriere: WeatherEye provides FREE up to the minute local forecasts with current, hourly, 5 14 day forecasts and trends for your favorite cities around the world. Get the current temperature right on your menu bar. It alerts you when active weather is in your ar…Dimensiunea aplicatiei este: 0.8 MbDescriere: A fully featured typing tutor that teaches typing for life. Ages 5 – Adult
SPECIAL PRICE ONLY FOR A FEW MORE DAYS
PLEASE BUY AND IF YOU LIKE IT WE'D LIVE YOU TO RATE IT ON THE MAC APP STORE
Suitable for all typists including absolute beginners, Lets Try…
Dimensiunea aplicatiei este: 97.8 MbDescriere: ALL OF OUR MAC APPS ARE ON SALE FOR $0.99 FOR A LIMITED TIME!!!
Bracketeer is a serious photo processing utility for serious photographers. It takes multiple exposures of a scene (bracketed exposures) and merges them together to form a uniformly lit ima…
Dimensiunea aplicatiei este: 10.8 MbDescriere: ***** Limited time offer: 50% off (Regular price $19.99) *****
DaisyDisk scans your hard disk and presents it as an interactive visual map where you can easily spot unusually large files and remove them to get more free space.
Using the map, you can br…
Dimensiunea aplicatiei este: 1.9 MbDescriere: Get the program with $10 off for 12 days from May 18 to 30, 2011!!!
—————————————————–
Foxreal HD Video Converter is your best choice to convert HD videos from your AVCHD camcorders/ DVs, non-encrypted Blu-ray discs, and…
Dimensiunea aplicatiei este: 42.1 Mb
Descriere: The main purpose of Desktop Inspector is to detect whether, on the Desktop or in any other location, there are unknown invisible items, i.e. files or folders you created unwillingly or by accident, or were created by a third-party software.
In fact you yo…
Dimensiunea aplicatiei este: 1.8 Mb
Descriere: LIMITED TIME SALE!
It's the Stickies-like app you have been waiting for all this time
Place notes in notebooks and further organize them with categories. Resize, dock, and collapse notes to keep them out of your way but still in plain sight. Even use yo…
Dimensiunea aplicatiei este: 0.7 Mb
Descriere: … Dimensiunea aplicatiei este: 0.0 Mb
Descriere: Special introductory price for a limited time!
Use your Windows documents, pictures, music, downloads, and Internet bookmarks on your Mac without installing Windows. Parallels Transporter for App Store is all new!
Parallels Transporter allows you to cop…
Dimensiunea aplicatiei este: 80.4 Mb
View the original article here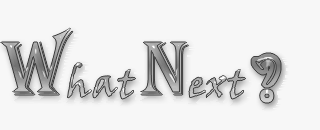 ---