Conform site-ului The Music Void, Apple intentioneaza sa lanseze in luna aprilie un nou serviciu MobileMe care va costa 20$ anual si va permite utilizatorilor sa isi salveze continutul media pe serverele Apple. Music locker se va numi functia prin care utilizatorii isi vor putea salva melodiile pe serverele Apple si le vor putea asculta/decarca pe orice iDevice. Aparent Apple ar fi incheiat un contract cu grupul Warner si acum incearca sa incheie altele cu anumite case de discuri din SUA pentru a asigura posibilitatea clientilor de a isi transfera muzica pe serverele Apple.
Informed sources say that Apple has sealed its deal with Warner and has been using that agreement to leverage the other labels to get the deals done in time for the April launch. The locker service will reportedly have somewhere around a $20 annual price tag. A deal would provide iTunes customers with a permanent backup of music purchases if the originals are damaged or lost, said the people. The service also would allow downloads to iPad, iPod and iPhone devices linked to the same iTunes account, they said. The move would be a step closer to universal access to content centrally stored on the Internet.
20$ pe an si posibilitatea de a face streaming melodiilor tale din contul MobileMe mi se pare a fi o oferta extrem de buna mai ales ca vorbim despre servicii oferite de Apple. Daca in acesti 20$ Apple va oferi si posibilitatea de a salva poze, filme sau documente in contul MobileMe atunci sunt sigur ca vom vorbi despre un nou produs de succes din partea celor de la Apple.
Cat de interesati sunteti de posibilitatea de a va sincroniza muzica intr-un cont MobileMe si de a o asculta/transfera pe orice alt iDevice sau chiar Mac.
View the original article here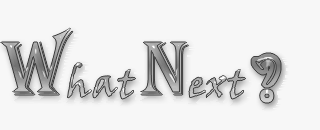 ---