Un brevet de inventie foarte interesant inregistrat companiei Apple si descoperit de AppleInsider ne prezinta viziunea companiei cu privire la modul in care ar putea arata aplicatiile Contacts sau iPod din iOS. Apple intentioneaza sa inlocuiasca deja clasicele meniuri cu unele noi bazate in totalitate pe elemente grafice de care utilizatorii s-ar putea folosi mult mai usor. Spre exemplu in cazul aplicatiei Contacts Apple intentioneaza sa implementeze o interfata in care toate contactele din agenda ar fi afisate doar cu cate o poza in dreptul fiecarui nume, noi putand selecta contactul dupa poza respectiva. Pentru grupuri de contacte Apple ar intentiona sa implementeze posibilitatea de a adauga mai multe contacte intr-un grup reprezentat de o poza iar apelarea unui contact sa se faca prin intermediul acelui element grafic.
In one example, contacts could be presented with provided pictures of people, represented with a number of tiles on the screen. Contacts or music could also be shown with a dynamically generated mosaic, collecting a number of associated pictures.

Unlike an alphabetically organized address book, this interface may allow [the] electronic device… to provide an address book that is intuitive to the user, and may enable a user to quickly call a number of users from the same contact group in succession.
Pentru muzica situatia e asemanatoare, Apple dorind sa implementeze o lista de elemente grafice bazate pe copertile albumelor melodiilor copiate in aplicatia iPod, noi putand selecta din ele ce sa ascultam. Ceva asemantor exista deja in iPod insa Apple doreste sa modifice o buna parte din acea structura. Brevetul pare foarte interesant si am spus-o de multe ori : iOS are nevoie de schimbari radicale in ceea ce priveste design-ul.
View the original article here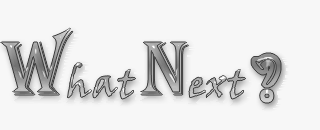 ---