In anul 1984 Apple a rulat o foarte celebra reclama pentru Macintosh in timpul Super Bowl-ului american iar Motorola va face acelasi lucru un anul 2011. In clipul de mai sus avem aceasta reclama si probabil observati cum Motorola ataca in repetate randuri Apple. Reclama incepe cu planeta pamant cu 2 casti in laterale(asemanatoare cu ce ofera si Apple), apoi totul se transforma intr-o insiruire de caracteristici ale tabletei Motorola Xoom ce urmeaza sa fie lansata in curand, finalul avand in prim-plan o planeta rosie cu logo-ul Motorola pe ea. Poate cel mai interesant aspect il reprezinta mesajul lasat de Motorola pe pagina de YouTube a clipului :
2011 looks a lot like 1984. One authority. One design. One way to work.

It's time for more choices. It's time to explore. It's time to live a free life.
Clipul numit Goodbye 1984 este o clasica tentativa a celor de la Motorola de a "starni" putina controversa in mass-media si mai mult ca sigur isi vor primi atentia cuvenita. Totusi mesajul s-ar putea adeveri in final, Motorola Xoom este o tableta foarte interesanta si ar putea concuran din toate punctele de vedere cu iPad si poate chiar iPad 2.
View the original article here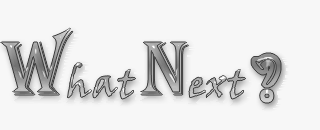 ---