Fa-ti curatenie in Inbox | boio.ro
homeaboutpolitica de comentariiConcurs Ai un pont? boio.ro - techvolution« Premakes – UPAngry Birds Rio – la … o aripa distanta de marile ecrane »
29 Ianuarie 2011
Fa-ti curatenie in InboxArticol scris de
Adrian BoiogluComentezi?
Filtre, auto-reply si Rules – sunt 3 lucuri care nu trebuie sa lipseasca din vocabolarul tau computeristic legat de email. TNW are o solutie interesanta pentru cei care vor sa scape de emailuri enervante sau inutile.
Fwd: Re: Fwd: Fwd: Fwd: Fwd: Re: Re: Re: HILARIOUS!!!

As soon as the subject of an email looks anything like the title here you know what to expect: an email a mile long, probably from a family member you don't even like, with some kind of funny image from 1998. The email will contain the emailaddresses and names of everybody who forwarded it before you. I guess this would be a fairly easy filter to set-up. If subject contains more than 3 exclamation marks, filter to trash.

Bounce all From = hotmail.com

Hotmail is a great service and used to be the coolest email to have. Okay, for the the first 6 months of 1996 when they launched (yeah, 14 years ago!). If you are still using Hotmail you are either 65+, a schoolgirl or just not someone I want to do business with. Well, that is my first instinct when I see a hotmail address.
Acest articol face parte din colectia "Citate". Iti recomand sa citesti articolele catre care duc linkurile din post. Vei avea parte de o lectura foarte interesanta.
Tags:
citate, is it just me?Share / Subscribe: Aboneaza-te la RSS Twitter Facebook
Related posts:
curatenie in twittercuratenie in feed readerCum sa scoti Notes din Inbox (Snow Leopard Mail)planuri mari pentru Hotmailgmail si restu Adauga valoare acestui post
Nu ai gravatar?
Adresa de email nu este valida. Comentariul nu va fi publicat. De ce?Notify me of followup comments via e-mail Anuleaza raspunsul
Apar doar comentariile care respecta citeva Reguli de bun simt. | RSS Comentarii
boio.ro este un blog de Adrian Boioglu
Adrian este Entertainment Tech la CCL Miami, Florida.
"Sunt jurnalist. In zece ani am trecut prin TV, Radio, Ziare si Agentii de Presa."
Afla mai multe despre Adrian BoiogluIntra in contacttrimite-mi un emailaboneaza-te la RSSYahoo! Messengerurmareste-ma pe twitterurmareste-ma pe facebookvezi filmele mele pe youtube TWITTERLoading... CELE MAI COMENTATE(5937)iPhone Romania - suport tehnic(493)Mac OS X si MacBook/Pro - Suport Tehnic(345)traian basescu blog(306)iPhone tutorial - cele mai bune/folositoare aplicatii(297)video tutorial: cum sa faci upgrade la 1.1.3 si sa deblochezi iPhone GRATIS(253)Tutorial: deblocheaza iPhone 3G/3GS cu iOS 4.2.1(227)tutorial: cum sa instalezi pe iPhone aplicatii crack-uite .ipa(208)tutorial: deblocheaza iPhone 1.1.4 GRATIS(196)ultrasn0w - deblocheaza iPhone 3G cu firmware 3.0(177)Tutorial: cum sa jailbreakuiesti orice iPhone 3.1.2 cu blackra1n POSTURI RECENTEJailbreak in 2011Voice Activator pentru iPhoneboio.ro readers / iOS Users Meet-up la ConstantaInceputul sfarsitului pentru Cartile clasiceAngry Birds Rio – la … o aripa distanta de marile ecraneFa-ti curatenie in InboxPremakes – UPTutorial: Back-up automat pentru un blog pe WordPressCine a zis ca Android e sistem de operare mobil?Photoshop e mic copil COMENTARII RECENTEdanutz: ce anume nu merge ce eroare iti da?danutz: si dupa ce l ai instalat il deschizi si instalezi INSTALLOUS 4 SI CRACKULOUS dar cred ca asta ce spun eu...gLauR: Sper sa incerc acest BootCamp sa vedem ce iese.Dan B: am nevoie de jailbreak ca sa scap de pooscarie ! :))Vixi Pixi: Cand ai un fanbase de 2 milioane de oameni e simplu sa produci materiale adiacente care sa aiba succes :)Paginihomeconcursaboutpolitica de comentariiSocialTwitterFacebookYoutubeEmailRSSTag Cloudandroidappleblogbloggeri - jurnalistiblogosferaboio.robranding de taracititoriconcursd-ale bloguluid-ale guriieditorialfirefoxgmailgoogleiPadiPhoneis it just me?jucariila drumlive bloggingmediamicrosoftmuzicapoliticatwittervideoviralwindowswordpressStaicu Ionut boio.ro © 2006 - 2011. Toate drepturile rezervate.
View the original article here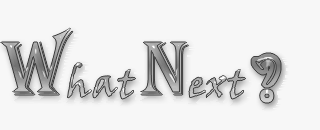 ---